トランザクション・システムの要件を満たす、新たなデータベース・カテゴリーの創造。
安定した低レイテンシと高スループット、高い可用性。ネットワーク障害に対するデータ保全。
サーバ台数を最大10分の一にし、その結果、価格性能費を10倍に。
本番環境下でも、サーバのスケール・アップ、スケール・アウトが自在に。開発・デプロイを短期間に。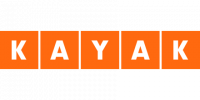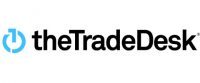 When it comes to online advertising – fraud detection, speed and reliability are crucial. With Aerospike, we've found a solid database built for tremendous performance and true scaling.
– Matt Vella, CTO of  ForensiQ
Aerospike allows us to handle business continuity and reliability seamlessly across four data centers. We expanded to new data centers in less than a week. Aerospike gives us the ability to do what we want and when.
– Elad Efraim, CTO of Exelate
Full funnel attribution requires you to store, retrieve and analyze terabytes of data in fractions of a second. The amount of data and speed at which we process with Aerospike is phenomenally fast.
– Jeff Green, CEO of The TradeDesk
After evaluating a number of databases, Aerospike was the clear choice for its unique use of flash memory and ability to scale simply with smaller, more cost effective clusters.
– Rob Gatto, SVP of Media and Advertising of NEUSTAR
The Williams-Sonoma, Inc. e-commerce custom platform leverages a variety of open source packages and best-in-class support to deliver a consistent customer experience across our portfolio of brands. We are excited that Aerospike will be leveraging the open source community to further enhance and grow their platform.
– Sameer Hassan, VP of eCommerce and Marketing of Williams-Sonoma 
Working with Aerospike helps us analyze data faster than ever—evaluating billions of data points, across 75 million daily transactions, all in real time.
– Phil Steffora, Chief Security Officer of ThreatMetrix
With Aerospike, we have achieved optimal flexibility in our advertisement delivery along with the high performance and low latency we need to create a superior gaming experience for our customers.
– Satoshi Tanaka, developer of GREE
After we ran all the vendors through our testing suite, it became clear that Aerospike's performance and throughput were far superior making it an easy decision for us to partner with them.
– David Peterson, SVP of Technology of RUBICON
Aerospike filled a gap for KAYAK that other caching and database technologies could not, enabling multi-key gets in less than 3 milliseconds and deploying with ease and scale with very low jitter.
– Ko Baryiames, SVP Technology of KAYAK
Aerospike 4.0は、シンプルなシステム構成で低コストの運用を実現でき、インターネット・スケールの大量のデータに対し、安定してミリ秒の速度でアクセスできる、唯一のデータベースです。
ケーススタディ: アドテク
Rubicon Projectでは、10億人の顧客を対象に2ミリ秒以内の検索を行い、オークションの各トランザクションを150ミリ秒で実施しています。これが現代のリアルタイム処理です。
Pivotal Cloud Foundry
あなたのAerospike databaseをPCF環境で。
Cassandraの運用で心配が?
大きくなりすぎたCassandraシステムの5つの兆候(とそれの対処法)をお読みください。
トランザクショナル解析
データをアプリケーションの距離を小さくすることは、なぜ企業にとり重要なのか。
451 Research Report
現代のデジタル企業のSystems of Engagementを、Aerospikeのハイブリッド・メモリ・アーキテクチャはどのように強化しているのか。